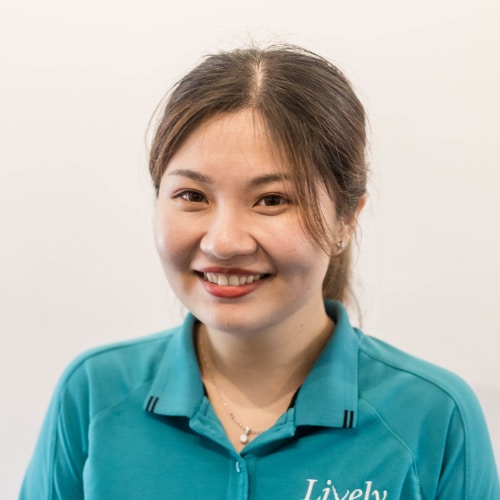 Nini completed a Bachelor degree in Rehabilitation and went on to complete a Master of Physiotherapy degree at University of Sydney. She values patient-centered care and believes that self-empowerment, education & goal setting are crucial in achieving the best outcomes for rehabilitation. Nini is sure to provide the most evidence-based practice to improve each patient's condition.
Nini has special interest in sports-related injuries & is going to be learning more to help with women's health pathologies. She is a qualified GEMt Dry Needling practitioner and a qualified Pilates instructor for mat and studio pilates. She is on her way to Polestar Pilates Australia to become a Certified Pilates Practitioner in Rehabilitation. She has committed to learn more physiotherapy techniques including Muscle energy, the Thoracic Ring Approach and ConnectTherapyTM , which will be completed at the end of 2023.
In Nini's spare time, she enjoys playing basketball and badminton, reading books, spending time with friends and family, and playing the piano.
Apart from English, Nini can also speak fluent Mandarin.
Nini provides physio treatments on Monday, Wednesday, Friday and teaches PEP on Monday/Wednesday afternoon, Friday & Saturday morning.