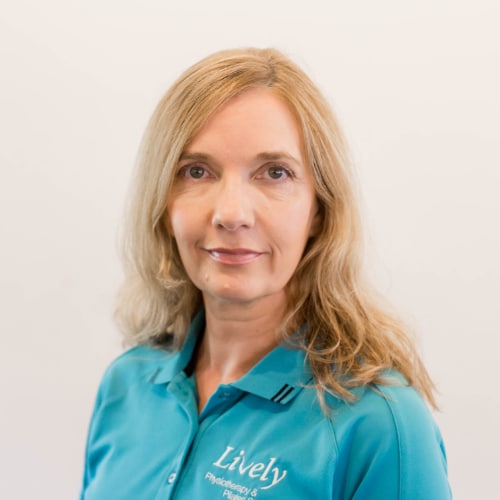 Born in the UK, Debbie moved to Australia in 2011. She brings a wealth of knowledge and experience from her work in the UK where she ran her sports massage and rehabilitation clinic for many years before graduating from Coventry University with a BSc (Hons) Physiotherapy in 2009. Following graduation, Debbie has worked in all disciplines of physiotherapy, but has chosen to specialise in musculo-skeletal physiotherapy where she has worked in both the public and private sector.
Debbie's love of learning, coupled with wanting to provide patients with a holistic approach to their treatment, led her to the Australian Physiotherapy Pilates Institute where she trained as a Certified Matwork Instructor, then to Polestar Pilates Australia to become a Certified Pilates Practitioner in Rehabilitation. More recently she has committed to training in the ConnectTherapyTM Series which she completed in 2019 and is a McKenzie practitioner.
Outside of work Debbie likes to potter in the garden, experiment with using essential oils in the home and strives to make her family's lifestyle eco-friendly.
Debbie currently teaches PEP sessions at Lively on Wednesday, Thursday and Friday mornings.