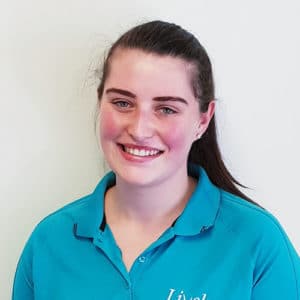 Originally from Johannesburg, South Africa, Pasqual moved to Australia in 2016 and decided to pursue a career in massage therapy. In June 2019 she graduated from Meadowbank TAFE with a Diploma of Remedial Massage. She brings valuable knowledge from her previous postgraduate degree in Sports Science and likes to treat her patients by including remedial techniques into the treatment such as trigger points and soft tissue release. Since obtaining her Certificate IV in Massage Therapy last year she has been building her experience with elite rugby league and rugby union teams.
Pasqual has always had a passion for sports, wellbeing and health. She has participated in swimming and netball throughout her life. Her latest venture is marathon walking and she hopes to participate in her first event in the near future. Pasqual plans on taking her qualifications to the next level by completing Cupping and Dry-Needling Courses within the next year.
Pasqual is available on Tuesdays, Wednesdays and Saturdays.