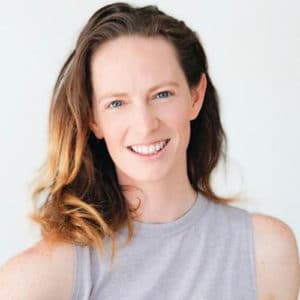 The journey into the health and fitness industry began for Georgie as a professional contemporary dancer (Northern School of Contemporary Dance, UK). As a professional dancer, the lack of focus on health, nutrition and body functioning within the arts ignited her interest to study and improve her knowledge in these areas in order to optimise performance and overall health for the profession. She went on to study Contemporary Pilates and Remedial Sports Massage among many other practices.
With 10 years of movement therapy experience and clinic management, Georgie feels that we connect to our bodies through the integration of physical and mental well-being. This opportunity to treat clients intuitively allows Georgie to spend time connecting each person to their breath and guiding them to a better understanding of their bodies through bespoke programming. It is with this attention to detail Georgie's clients optimise their health holistically. It is this connection with her clients that drives Georgie to this profession.
Staying relevant and continuing to further her wealth of knowledge, Georgie is currently completing her Studio & Rehabilitation certification with Polestar Pilates Australia.
As a mum to two very busy and sporty young boys, Georgie knows only too well how important it is to lead by example. Georgie loves being outside in nature, spending time with her young family and seeking opportunities for adventure.
Georgie teaches StudioPilates and MatPilates on Tuesday and Thursday afternoons and Saturday mornings.