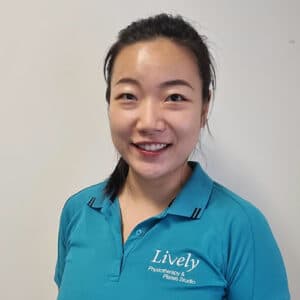 Our newest team member is Cecilia. In 2017, she completed a Bachelor of Health Sciences and went on to complete a Masters of Physiotherapy in 2019. Cecilia has worked in a private clinic, a community center, and an aged care facility in the past two years. Her experience in this field has helped her develop her problem-solving and client-interaction skills. Moreover, it has allowed a deeper understanding of both the short and long-term stages of rehabilitation and active recovery through functional training. In her practice, Cecilia believes in evidence-based practices, and she looks forward to assisting her clients to accomplish their individual goals.
Through studying Physiotherapy, Cecilia developed a keen interest in women's health and will be continuing to study more on this area of focus. Currently, she is studying APPI Pilates (a course for physios only) and is looking forward to completing more courses in the future, including Connect Therapy and dry needling.
In Cissy's spare time, she likes working out at the gym and taking a variety of fitness classes, such as CrossFit, yoga, and jazz dance. She believes exercise is a cure for whatever her emotional state maybe because it refreshes and recharges her.
Cecilia speaks fluent Mandarin and English.
She provides physio treatments on Monday/Tuesday afternoons, Thursday/Friday all day.