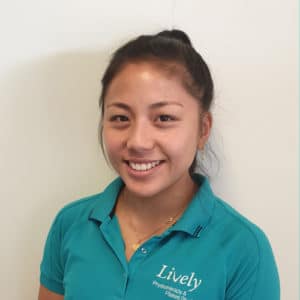 Cassie is the newest addition to our team. She completed a Bachelors of Applied Science in Exercise Physiology in 2017 and continued on to complete a Masters of Physiotherapy in 2019. Cassie worked for 2 years as an Exercise Physiologist while completing her Physiotherapy degree which has allowed her to develop her skills in problem solving and client interaction. It has also allowed a deeper understanding of the significance of both short and long term stages of rehabilitation and active recovery through functional training. Cassie is looking forward to assisting her clients meet their goals.
Through studying Physiotherapy, Cassie developed a keen interest in womens health and will be continuing to study more on the topic. She is currently training in APPI Pilates (a course for physios only) and is looking forward to completing more courses in the future including Connect Therapy and dry needling. In her spare time, Cassie enjoys working out at the gym, F45, travelling and listening to podcasts.
Cassie will be teaching PEP on Monday, Tuesday and Friday mornings. She provides physio treatments on Monday afternoons, Thursday all day, Friday afternoons and Saturday mornings.