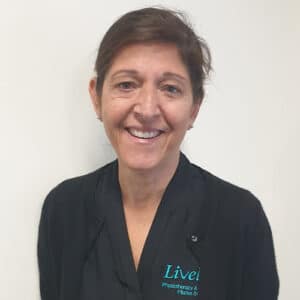 As the newest member of the Admin team at Lively Physiotherapy & Pilates Studio, Carmela's passion for health and fitness began at the age of 9 years playing Regional Netball.
Her love for sport and experiencing the great outdoors provided a greater appreciation of the importance of maintaining health and wellbeing throughout adult life.
Carmela's passion for pilates as a participant for the past 15years has shown her the benefits it provides which she is eager to share with others.
Currently, Carmela is studying a Bachelor of Health Science Exercise at the Australia College of Physical Education where she is keen to learn more about the human body, physiology and biomechanics. Combined with the benefits of physiotherapy treatment and pilates Carmela hopes to share this knowledge with others and help them in their journey to obtain optimal health and well being for life.
Carmela is one of our main admin staff working on Monday, Thursday and Friday all day.