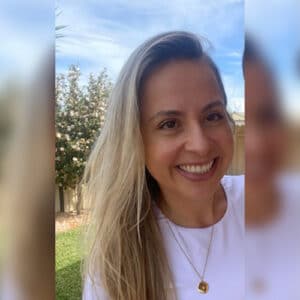 Beatriz is a bubbly Brazilian born Aussie with a passion for movement. Her journey started in the gym, concentrating on building strength and pushing the body to the limits. An injury lead her to Pilates which shone light on the beauty of the human form, how to be patient with yourself and ultimately how to heal. She pursued her newfound passion and has obtained a Pilates Studio Certification from the prestigious Polestar Pilates Education. She brings a passionate and joyous attitude to every class and session.
Beatriz has a special interest in helping those with lower back pain and disc pathologies.
Beatriz is available for privates, duos and trios on Friday mornings from 6-11am.