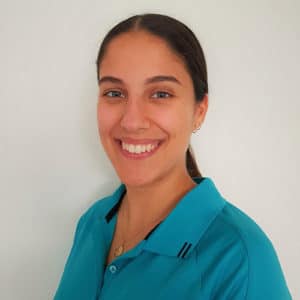 Having studied at Australian Catholic University, Alissa completed her undergraduate physiotherapy degree in 2020. She has undergone several placements in a range of hospitals throughout Sydney and spent some time on placement with the Lively team gaining experience working in the private practice setting. We are excited that Alissa will join us as a full-time physiotherapist upon her graduation.
Alissa is eager to meet new patients and support them in fulfilling their goals on the path to better health and wellbeing. She is a firm believer in the benefits of physical activity and has previously coached netball, soccer and touch football, while also been a sports trainer for a local AFL team. She also has a keen interest in Women's Health and has received some training from Taryn Hallam during her degree.
In her spare time, Alissa enjoys playing netball, going for runs, discovering new places, reading a good book and spending time with friends and family.
Alissa is available to for physio on Monday afternoon, Wednesday – Saturday. She will be teaching PEP on Wednesday afternoon and Friday mornings.